Other training options:
On-site
We can offer you customized on-site Adobe, Quark, Apple and Microsoft training courses wherever you are in the USA:
San Francisco, New York, Chicago, San Diego, Dallas, Minneapolis, Portland, Charlotte, Chicago, Cleveland, Indianapolis, Phoenix, Philadelphia, Kansas, St Louis, Memphis, Las Vegas, Detroit, Salt Lake City, Denver, Washington DC, Los Angeles, Sacramento, Orlando, Raleigh, Seattle, Atlanta, Columbus and Austin
Online/Remote Virtual Classroom Training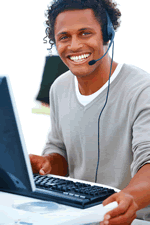 If you don't see a course you would like to take on our schedule, we can most likely provide the course to you online. Same course, same Adobe certified instructors, teaching you live over the internet with full audio and visual communication. Click here if you would like a demo or simply want more information.